It is remembering the music of games that the arcade machines of our youth played and you instantly get a smile, isn't it? Now you can relive those moments by creating  your own bartop at home in a very simple way.
If you were born in the 80s or 90s, you will surely want to enjoy games like Pac-Man, the classic Pac-Man, or the newspaper boy, better known as Paperboy.
All these games can be relived through a bartop. And to create it, you will not need to have great technical knowledge, just patience and passion for arcade games.
Do you dare to travel to the past? Here we go!
1. Decide on the bartop furniture that best suits you
The first step to recreate our arcade machine is to choose the type of furniture we want and the one that best suits the place where we want to place it.
If you are a handyman, you may like to choose the woods and build everything from scratch. However, if you want to speed up the process, we recommend that you bet on bartop kits. The assembly with these will be very simple, since the pieces will arrive at home and you will only have to follow the instructions for assembly.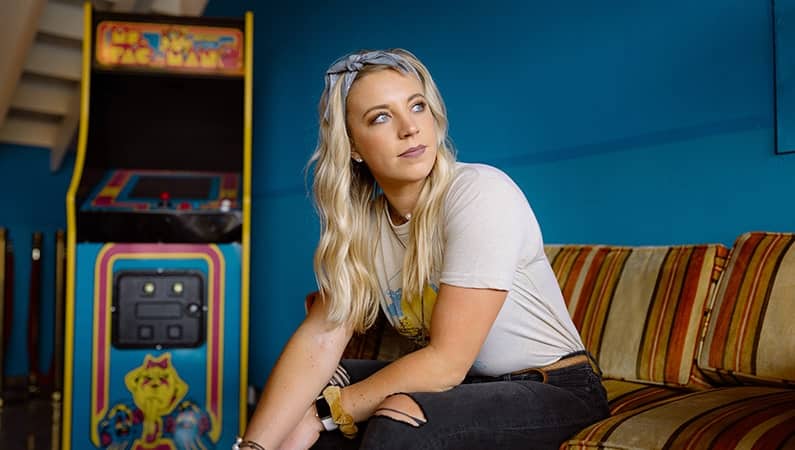 What types of bartop furniture are there?
Before getting any furniture, visualize where and how you want to play. This decision will be very important to make your purchase. These are the two main pieces of furniture:
#1 – Bartop: this is the main piece, it is where the monitor and controls go. If you want to place it on a table to sit and play, or on a tall piece of furniture to play standing up, like in an arcade machine of yesteryear, you will only need this piece of furniture.
#2 – Stand: This is the bottom of the arcade machine. This piece of furniture gives us more height and, in addition, we can use it for a multitude of uses such as storing games, mounting a refrigerator, storing your collection of dolls from the games of the time, etc.
What should you keep in mind when choosing your bartop furniture?
Bartop can have an infinite number of options, so it is important that you shuffle them all before buying.
These are the keys that will make you decide on one piece of furniture or another:
#1 – Number of players: before buying your bartop you must decide if you want to have a cabinet to play alone or you want a multiplayer one.
#2 – Type of material: lthe quality of the material of your arcade machine will be very important for it to last longer. Talentec bartop furniture is created from DM wood, which is a superior quality to chipboard (a material with more possibility of damage).
#3 – Mobility or fixation: if you are going to move your bartop from one side to the other at home, you may want to look at a pedestal with wheels or you can add them yourself. However, if you will not move it, it is preferable to take one with legs that always stays fixed
#4 – Measurements: if you already know the place where you will install your bartop, write down the measurements and check that the furniture will fit before buying it. Assemble your own plans for the bartop and it will fit you perfectly!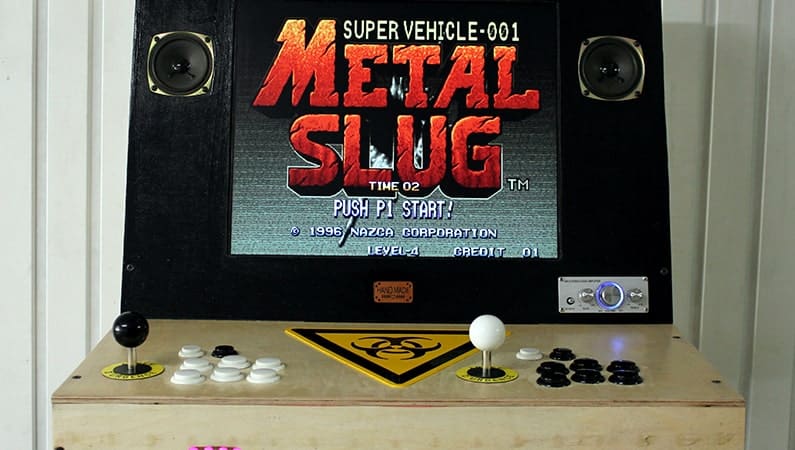 2. Choose the electronics of your arcade

The engine of your bartop will undoubtedly be an electronic device that gives life to our arcade.
Now, which electronics is the best for you? Here you can find different options. Some people prefer to rescue an old PC and do the necessary installation.
However, the most recommended option for space is to use a Raspberry, which is like a mini PC, so it will be perfect for our bartop. The most used are the Raspberry Pi 3 B+ and the Raspberry Pi 3 B, depending on the type of board you need.
When thinking about the board, make sure it has the processor you want, since it is best that they are compatible with different operating systems, such as Windows and Linux. In addition, it is also important that they have Wi-Fi and enough USB ports.
What accessories do I need to mount the bartop?
After choosing the type of furniture and electronics, we are left to think about all the other accessories that we want to add.
This is everything you will need to finish assembling your arcade machine:
Methacrylate: will be the monitor's protective screens.
Doors: if you want to cover the inside of your pedestal, choose to place a door.
Controls: the two most popular types of buttons are the Japanese and the American. There are also illuminated arcade controls, there is something for everyone here!
Joystick: whoever has the joystick has the power, make sure you fix it securely with screws and let the game begin!
USB Arcade Stick: If you need an additional controller, this is the best option.
Speakers: recreate the atmosphere of the 80s and 90s listening to the real sound of the mythical games of your childhood with good speakers.
And everything you want to add to it!
3. Place the vinyl of your dreams on the bartop

The moment of deciding your vinyl may be the most fun part of the whole process and it should be a drawing that you like and reflect your style.
How to choose the vinyl for your arcade machine?
The first thing to keep in mind is if you want to create your own design or if you want to opt for one that is already done.
If you opt for the first option, you can let your imagination fly and create the drawing that you like the most. But if you don't have a lot of design notions, we recommend that you take a look at the gallery of bartops vinyls that have been used by our Talenters' arcade games.
The good thing about designing your own vinyl is that you can customize your bartop with the game that you like the most. But if you are looking for comfort, you can choose a general vinyl that reminds you of your childhood with which you will never get tired.
Now that you've seen how easy it is to create your bartop, are you joining the arcade revolution? If you need extra help, you can see our tutorials on our Youtube channel where we show you how to carry out each step.