Time passes and you have your old pc in a corner of the house, you swear that you will use it in the future, but there you have it abandoned. It is time to take advantage of it, we leave you some tips and ideas to recycle it 😉
Keep reading!
Extending the useful life of electronic components is always good for us for different tasks, especially to have a PC as an information backup or reserve in case the main one fails us. These are the uses that we would give an old PC.
Media server with Plex or Chromecast
If you have a graphics card that supports at least Full HD resolution, a hard drive to store the content and a network connection we have all the ingredients. Any processor 10 or 15 years from now will be enough as long as it has a couple of cores like an Athlon X2 or a Core 2 Duo.
What we will need to create our multimedia PC is software that allows us to manage all the content and share it over the network, and for this, Plex is one of the best applications out there. If we have an HDMI port or another compatible with the TV, then using Kodi would be another very good option. And if we do not have this type of media, then with a Chromecast and the shared screen function we will have a good multimedia center.
Backup and backup server
Personally, it is the use that I would give to an old PC as soon as it has SATA ports on its motherboard. With IDE it is very difficult to find replacement hard drives, but with SATA any current HDD will do us, thus being able to create a kind of NAS with several TB of storage.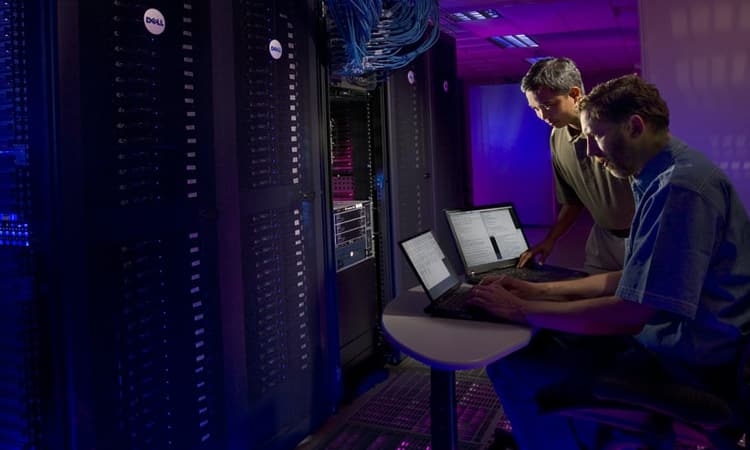 The best thing in these cases will be to use Linux as the main system since there are quite a few distros out there that allow us to do this, such as Clonezilla Live, BakAndImgCD or Redo Backup and Recovery. Windows also allows us to make RAID configurations, and with software like EaseUS Todo Backup we could do a very fast configuration.
Create a Wi-Fi repeater with it
This may be one of the most interesting functions for your laptop, the Wi-Fi repeater. We would save on buying an access point and we could also move it around at will to be able to use the laptop battery. The advantage of having an integrated WiFi network card could even give us a wider coverage range than a repeater.
Surveillance server with IP cameras
If we live or have a house in the country, a very interesting use for our old computer will be to use it as a surveillance station. In this case, all that is required is a hard drive of at least 250 GB or 500 GB to store images for at least a full day. Also a network connection and a switch that I admit PoE if we are going to use IP cameras.
And our favorite to turn it into an arcade machine
You may not be able to play the latest 3D games, and even some old and epic ones like Warcarft III or Prince of Persia. But our old computer is sure to go smoothly with the legendary arcade games like Street Fighter, Arkanoid or Tetris.
You can simply limit yourself to downloading and installing games of previous generations that work under Windows, or go a little further and have the best of the best seen in arcade machines such as Amstrad, Atari, Nintendo 64 or many others with Puppy Arcade.
There are more solutions like the MAME, an emulator for multiple gaming machines. This one has enough original ROMs of these machines to enjoy games from the 70s, 80s and 90s.
Get to know all the emulators available to play on your Android device!
Don't miss all the news about the arcade world and the gaming world on our Facebook, Twitter, Instagram and Talentec blog, aren't you following us yet? Take a look 😉