Multifunction cooler base for PS5 digital and PS5 with disc reader
Multifunctional cooling stand for Play Station 5 (PS5) with the following functions:
- Cooling stand is compatible with PS5 digital and PS5 with disc reader models.
- The station has a powerful fan with 3 speed settings (low, medium and high), which provide air circulation that achieves heat dissipation.
- Possibility to store 11 games thanks to the slots on the left side.
- Ability to charge two PS5 controllers simultaneously. When charging, the light will remain red; and when the controller is fully charged, it will turn green.
- Lower screw to ensure the stability of the console.
- Compartment to leave the remote control.
- Support for headphones.
- The base is powered by the USB ports of the console and does not require an additional power supply.
Specifications:
Model: YH-53.
Color: white.
Product material: ABS.
Power supply: USB DC 5V/3A.
Product size: 25.7x25.7x25.7x5.7 cm.
Weight: 515 g.
USB cable length: 37cm.
Charging time: 3-3.5 hours.
Compatible with: PS5 Digital/Ultra HD Edition.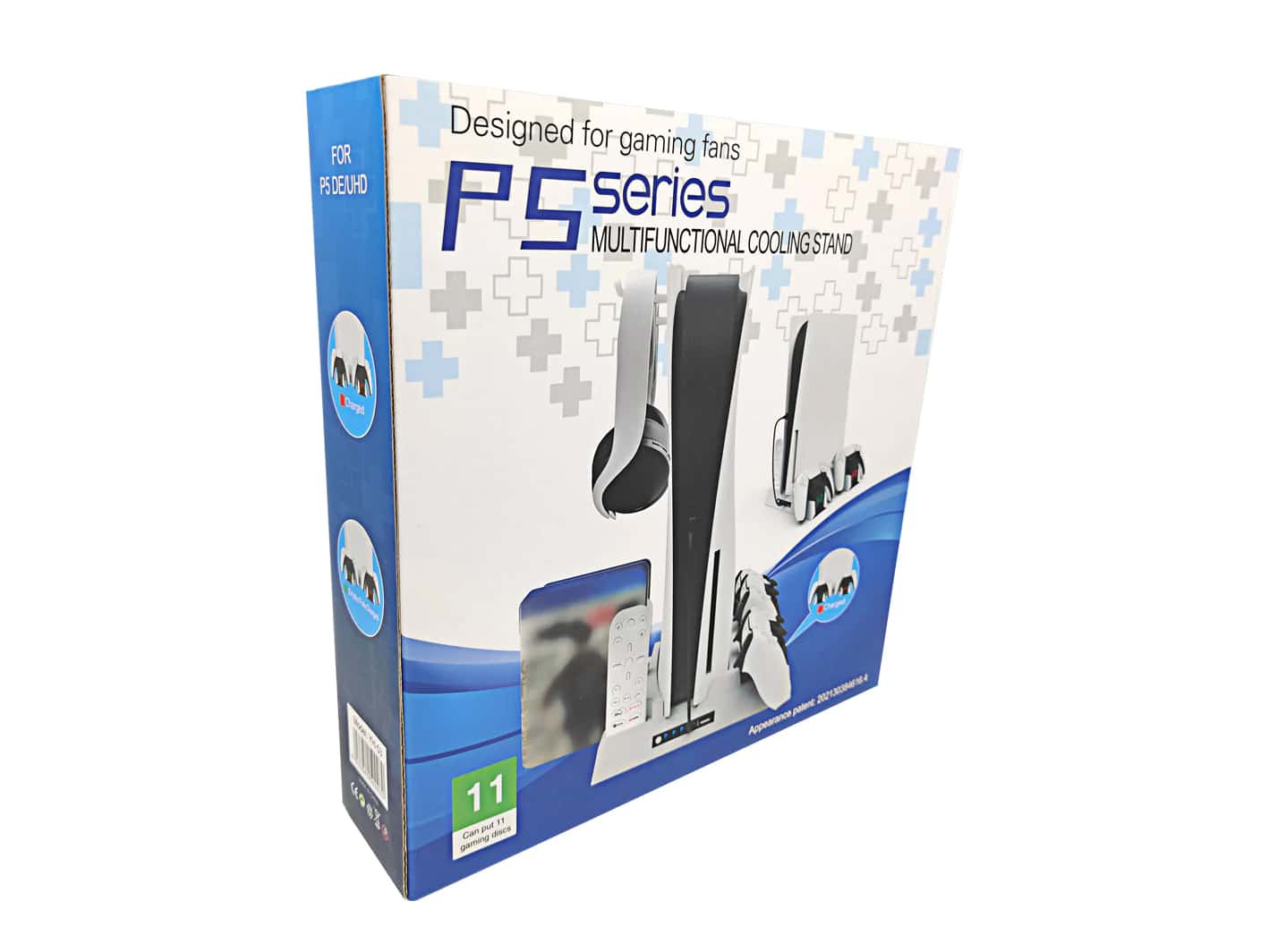 Contents:
1 charging and cooling stand for PS5.
1 USB power cable.
1 fixed screw.
1 headphone hook.
1 user manual.
Only logged in customers who have purchased this product may leave a review.