Description
This edition includes for the most demanding players the original Sanwa buttons and joysticks.
The USB arcade stick is a conventional USB arcade stick aimed at users looking for an additional remote to connect and play on the RasPi arcade stick; in addition to users looking for an arcade design stick.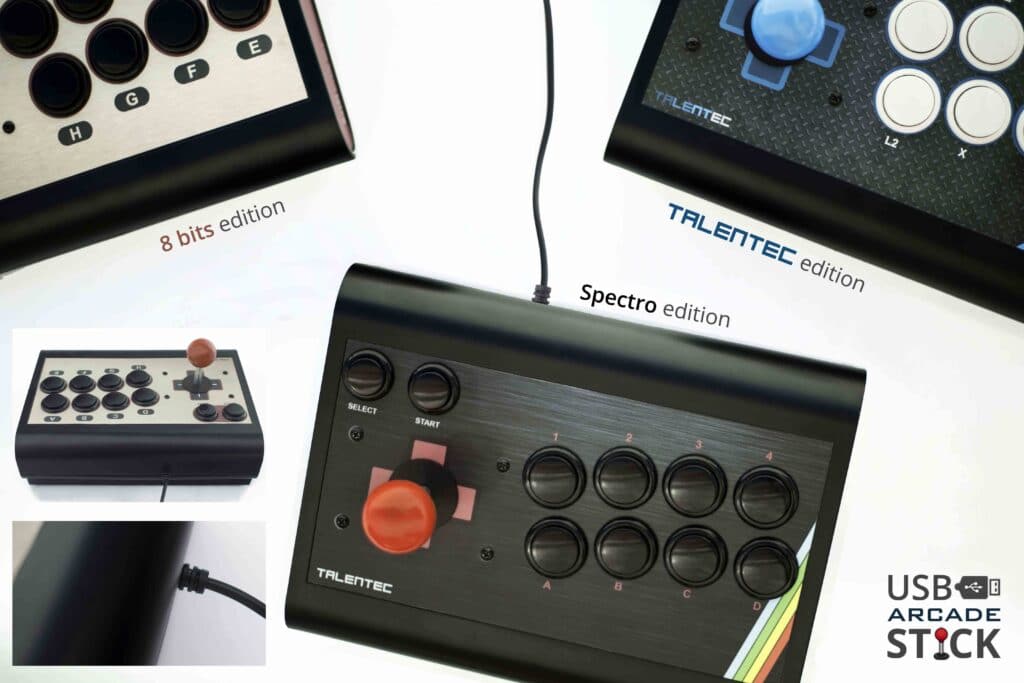 The USB arcade stick is available in the following editions:
TALENTEC edition.
Spectro edition.
8 bits edition.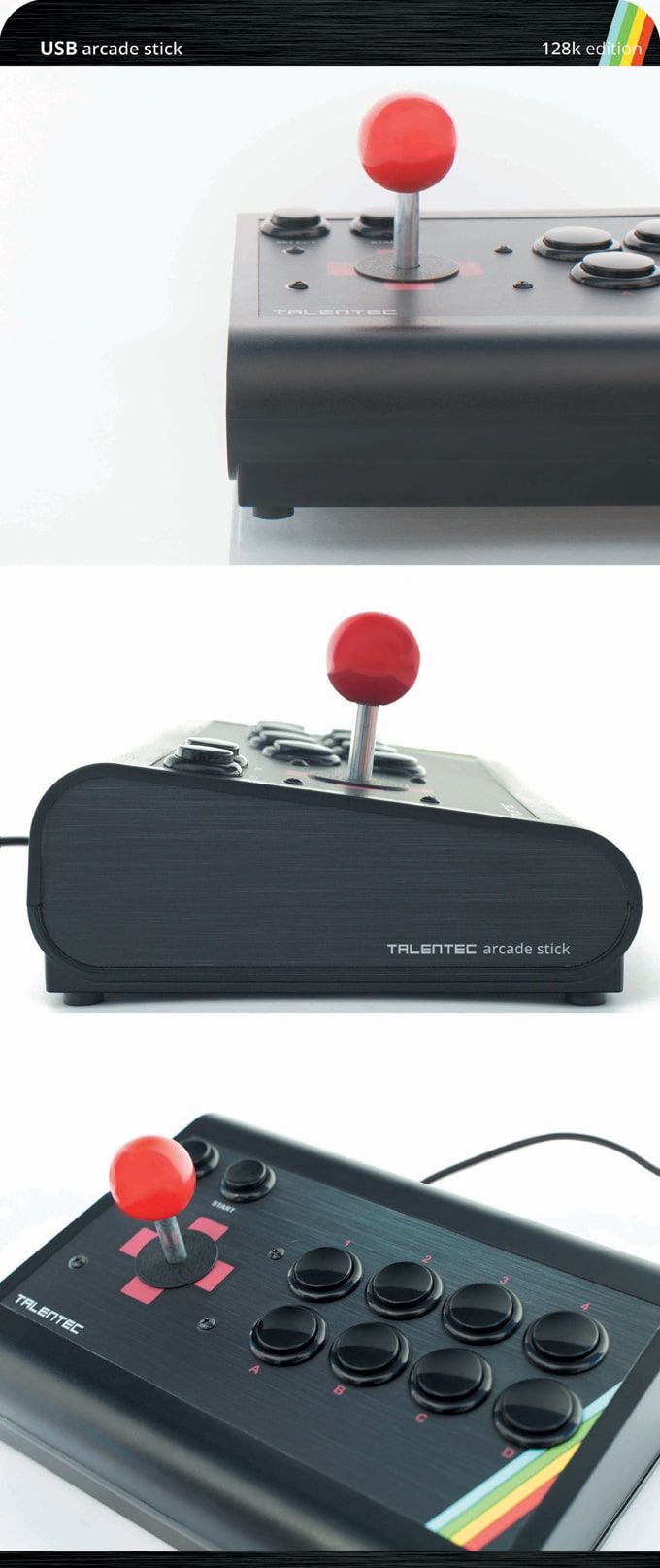 The TALENTEC USB arcade stick has a 1,5m cable and it is compatible with:
PC.
Raspberry Pi.
Play Station 3.
Play Station 4 in modo Legacy.
Content
Features:
Configuration:

Japanese joystick.
8 buttons of 30 mm.
2 buttons of 24 mm.

USB arcade stick compatible with:

PC.
Raspberry.
PS3.
PS4 (legacy mode).

Connectivity: