Xbox console accessory. TYX-532 dual charging station (dual dock station) for Xbox one and slim, with two rechargeable batteries.
Specifications:
- Compatible with Xbox one and Xbox slim.
- For charging two controllers (controllers) at the same time.
- Two additional 600 mAh batteries included.
- LED indicator shows controller charging.
- Input voltage, DC 5V.
- Charging current, 300mA.
- Output voltage, DC 2.4V.
- Intelligent charging to protect batteries.
- Color, black.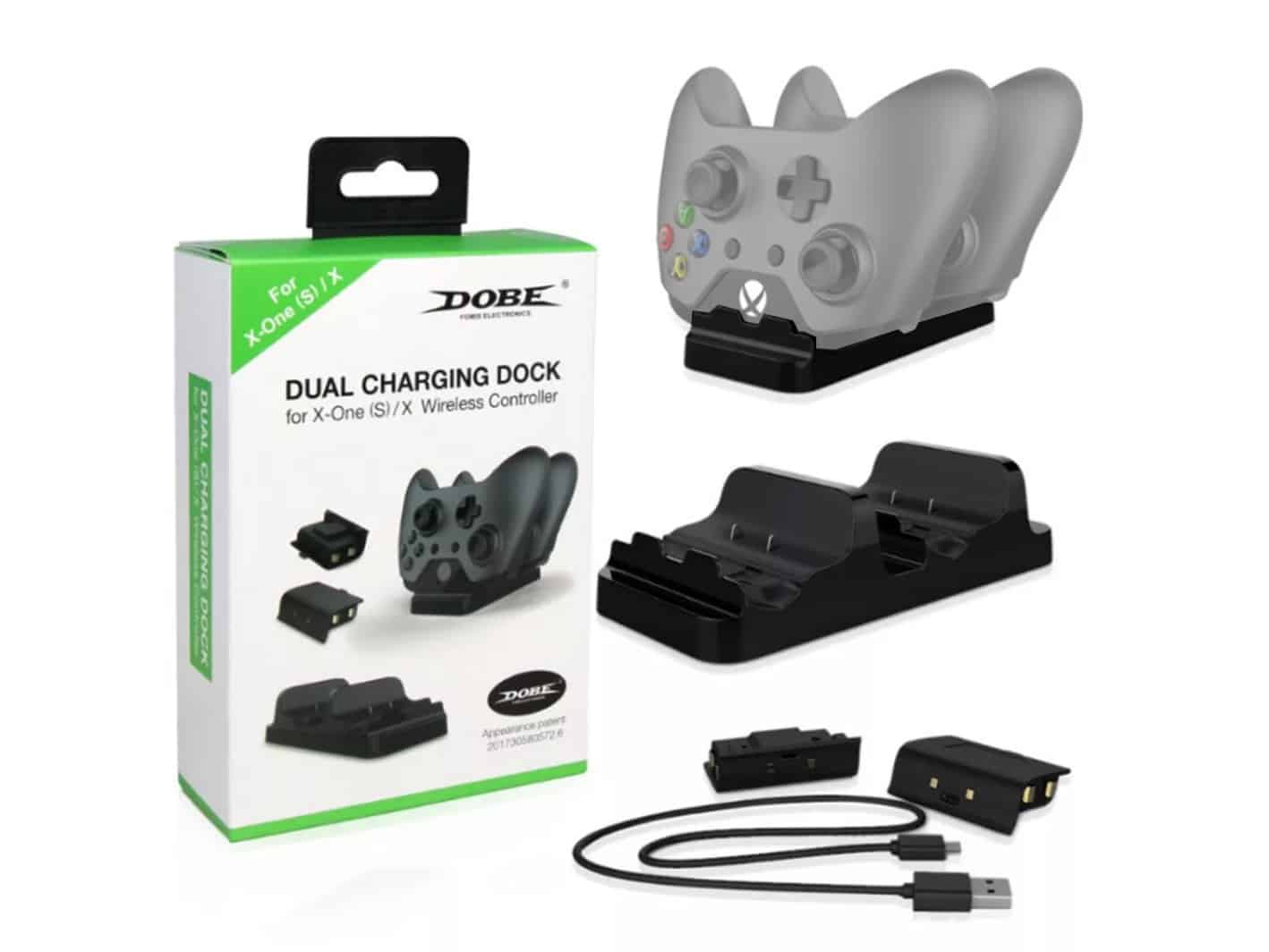 Only logged in customers who have purchased this product may leave a review.