We come ready with something that is sure to be great for you, whether you are a beginner in the arcade world or you just want to remember it, we help you build the OS of your Bartop. To continue this tutorial it is not necessary to have advanced knowledge, but it is essential to follow the steps that we indicate to avoid errors. We offer links to purchase the components that you need on Amazon because that is where we have found the best quality / price ratio, you can find them at any distributor or, better, take advantage of something you have.
GETS TO WORK, WHAT DO I NEED?
The heart of our project will be the Raspberry Pi, the mini-computer that practically everyone knows, in its most powerful version, as well as a console pad very similar to the one used by the mythical Super Nintendo. In addition to this, we will need a memory card of at least sixteen Gbytes (it does not have to be very good, you can use whatever you have at home). To make this hardware work we will use recalboxOS, GNU / Linux distribution especially oriented to emulation that stands out for being really simple to configure (Retropie is also a huge option, which we will talk about later). This is the list of the recommended purchase: These are the components that we recommend, you can change this configuration depending on your needs and budget. Personally, I do not advise you anything under the Raspberry Pi three and the heatsink kit is really good for the future or just in case it is necessary to do some overclocking to gain performance in certain emulators. As regards the pad, you can find them cheaper in Chinese import stores, their quality leaves a lot to be desired; it's an essential part of entertainment, so you wouldn't save much at that point. The sixteen GB card is more than enough for the system and thousands and thousands of ROMs for little more you can locate a sixty-four GB card that guarantees that you will not have space problems in the future; As you are going to see, once mounted it is very simple to add new ROMs to the machine.
RECALBOX IS THE BEST CHOICE TO EMULATE 

bartop
Recalbox is a GNU / Linux distribution developed to run on Raspberry devices. Its great advantage is that it comes with everything you need to imitate countless systems and that it is compatible with all kinds of pads and control knobs; Thanks to its attractive interface, any user can get hold of the system in a few minutes. With recalboxOS you can imitate arcade machines, Game Boy, NES, Super Nintendo, Mega Drive, PS, Master System and a lot of other systems. The project is in constant development and is periodically updated; In addition to this, there is a huge community of users who offer all kinds of content, tips and help. In addition to this, with recalboxOS you can transform your Rasberry Pi into a multimedia center thanks to KODI, which is integrated into the system and which you can access very easily. You have a lot of information about what you can do with KODI on its official website.
PREPARING THE HARDWARE AND SOFTWARE TO EMULATE

bartop
RECALBOX INSTALLATION
Prrepare your new SD card by formatting it with the SD Card Fromatter program. Likewise, it can be done from the operating system with certain card models or depending on the use that we have given it, it can cause problems.
Then, access the official repository of recalboxOS on GitHub and download the most recent version (forty at the time of publishing this article). When the process is finished you will see a folder with multiple files; Unzip recalboxOS.zip and copy each and every content to the SD card..
Insert the card into the Rasberry Pi three, connect the nutrition cable and HDMI; you should see the recalboxOS home screen in a few seconds.
CONFIGURING THE OS AND LOADING THE FIRST GAMES

bartop
In the first boot you will see how the system begins to download the precise files, so you just have to wait a few minutes and take the opportunity to connect the pad. After an automatic reboot, you will see the recalboxOS home screen and the pad will automatically warn. Leave button A pressed to start the configuration of each key and if you do not consider configuring any of the buttons offered, you should only press and hold the A key.
The controls that are natively compatible with recalboxOS are warned automatically, if you want to connect another you just have to plug in a USB keyboard that you have at home, press Enter and also go to the Configure Inputs option (you have more information about the process here)
Incorporating new ROMs is as easy as copying them to the SD card, in their relevant folder. The easiest way is to remove the SD card from the Raspberry and copy them with the PC you can access through the network; first go to network settings and connect the system by WiFi or by means of an Ethernet cable; then, access from your PC by typing http: // recalbox in the browser and copy the files in remote. If it asks for a password, the default values ​​are "pi" for the user and "raspberry" as the password. Obviously, it is a good idea to move them.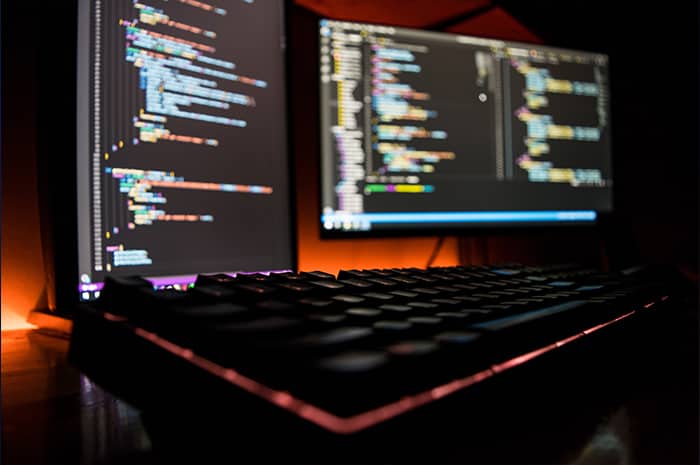 TIPS FOR GETTING THE WHOLE GAME OUT OF YOUR ARCADE

bartop
There are some combinations that will let you enjoy the games more; each and every one is activated by pressing the button you have chosen as "Hotkey" in the configuration (we have chosen Select, you can put the one you want). Select + Y → Save game. Select + X → Gargar game. Select + Start → Exit. Select + B → Go to menu. Select + Crosshead up → Previous game slot. Select + Crosshead down → Next starting slot. Select + L1 → Grab Screen. Select + Right cross → Speed ​​up the game. Select + Left cross → Rewind the game. Select + R2 → Next graphic filter. Select + R2 → Previous graphic filter.
RECALBOX VS RETROPIE
Surely more than one reader wonders why we have chosen recalboxOS instead of RetroPie, surely the most famous distribution for lovers of retro games. The essential reason is that it is simpler to configure for the less knowledgeable user. RetroPie has support for more systems, support for Bluetooth and there is more information to "fiddle" trying new emulators in exchange for a slightly more difficult installation. If you dare to try it, you have a lot of information on its official website.
HOW DO I GET GAMES FOR MY ARCADE?

bartop
From a certain rigorous point of view, it is not legal to download or disseminate ROMs of games that are protected by intellectual property rights, which is why you will understand that we cannot simply put download links. This is not the place to discuss to what extent it is ethical to download and use this kind of files in the personal field, so we leave you in charge of each one of them. In sites like PDRoms you can download many freeware games, open source or that are already in the public domain. Also worth mentioning is Abandonia, , which maintains a huge collection of abandonware games that you can easily download. Naturally, in Peer to Peer networks (especially Torrent) and expert websites in ROMs (just a Google search) you can find compilations with thousands and thousands of games in a very simple way, so it is not worth stopping considerably more at this point. As you have seen, you can have a bartop ready to go in a very short time and without spending a lot of money. Logically, we encourage you to fill this article with your beliefs and comments.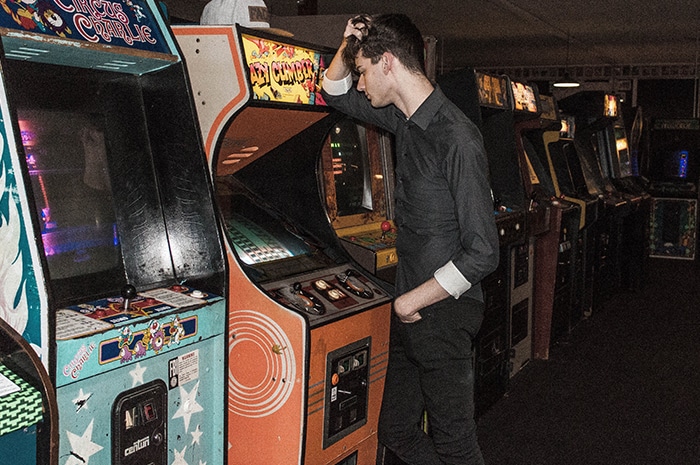 Discover the urban legends of retro video games that will leave you stunned! Don't miss all the news about the arcade world and the gaming world on our Facebook, Twitter, Instagram and Talentec fanpage, aren't you following us yet? Take a look 😉