If you are thinking of buying a bartop and reliving your childhood from home, surely you will already be looking at different furniture and designs, but what about the operating system?
The most common among arcade gamers is to use a Rasperry Pi, which will be the heart of the arcade machine.
Here, we tell you more about the Raspberry Pi, what you need to know to install it and an alternative to use it without having a bartop.
What is the Raspberry Pi?
The Rasperry Pi is a computer, but mini, so much that it fits in the palm of our hand and only consists of the motherboard.
This device was born in the UK with an educational purpose, but its versatility has made it so popular that it is used for many functions today.
To start it up, you just need to connect it with a screen and a keyboard, it is perfect to be able to play with our bartop!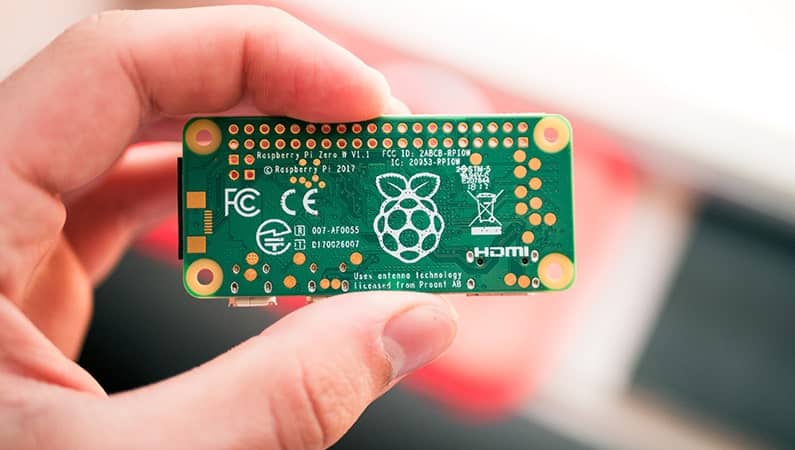 What Raspberry Models Are There?
The Raspberry family currently has all these models, but from Talentec we recommend the Raspberry Pi 3 B, for its versatility and good price.
Raspberry Pi Zero
Raspberry Pi Zero W
Raspberry Pi 1 Model A+
Raspberry Pi 1 Model B+
Raspberry Pi 2 Model B
Raspberry Pi 3 Model B
Raspberry Pi 3 Model B+
Raspberry Pi 3 Model A+
Raspberry Pi 4 Model B
Raspberry Pi Pico
What is needed to install the Raspberry Pi on your bartop arcade?
Once you have the Raspberry Pi in your hands, you will need all this to put it into operation:
Memory card of at least 16GB that ensures you do not have space problems in the future.
Connection to electricity and internet.
Install the operating system: Raspberry Pi OS (recommended by Raspberry Pi, formerly Raspbian).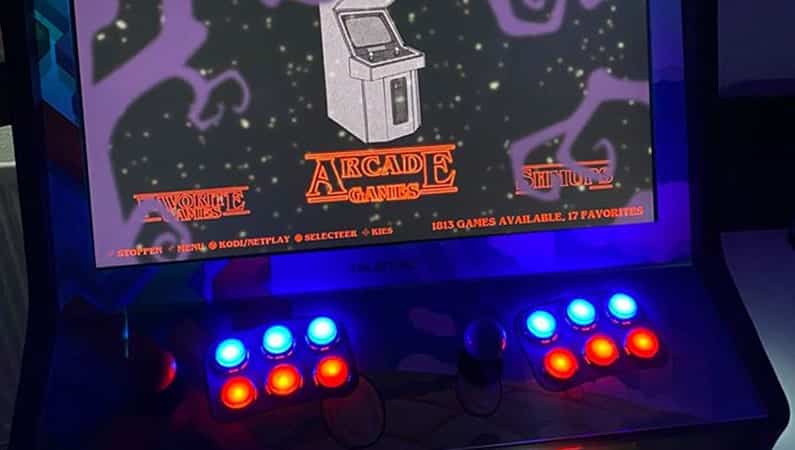 Benefits of using a Raspberry Pi versus a PC
When installing the operating system to the arcade machine, the same question usually arises: do I install the bartop with Raspberry or with a PC? And you, do you have it clear?
From Talentec we are defenders of the Raspberry Pi and, then, we explain why:
The price of a Raspberry is much cheaper. For example, in Talentec you can find it for less than € 40, while a PC has a minimum price of € 300. Although you can also recycle your old PC and turn it into a jewel for your bartop.
The size is much smaller than a PC, since a Raspberry can be as small as a credit card. This is a plus, since it will be much better to assemble with all the furniture in the bartop.
You do not need to have a fan, on the other hand in the case of a PC you will have to make sure that you leave space for the air to come out.
It supports different operating systems such as Windows or Linux.
Install the Recalbox emulator on your Raspberry Pi
We recommend that you use the Recalbox emulator, as it is very easy to use. It is a free and open source system that will allow you to emulate any retro computer and consoles.
We explain how to start the emulation, there is less left to play with your bartop arcade!
Insert your SD card and format it with the SD Card Fromatter. Previously verify the files you have inside because once you do this step you will not be able to recover what you had saved in it.
Access the official Recalbox repository on GitHub and download the latest version. Unzip the files in the folder and copy them to the SD card.
Insert the SD card into the Raspberry Pi, connect it to a nutrition and HDMI cable. Now you should see how Recalbox starts up!
How to save arcade games to your Raspberry Pi
There are different commands that will help you save when playing with your Raspberry Pi. Some users complain because they do not know how to save games or do not know how to rush the game.
Next, we explain the best known ones. To use these combinations you will have to hold down the button that you have chosen as "hotkey".
Select + Y → Save game.
Select + X → Load game.
Select + Start → Exit.
Select + B → Go to menu.
Select + Crosshead up → Previous game slot.
Select + Crosshead down → Next starting slot.
Select + L1 → Catch screen.
Select + Right cross → Hurry up the game.
Select + Left spider → Rewind the game.
Select + R2 → Next graphic filter.
Select + R2 → Previous graphic filter.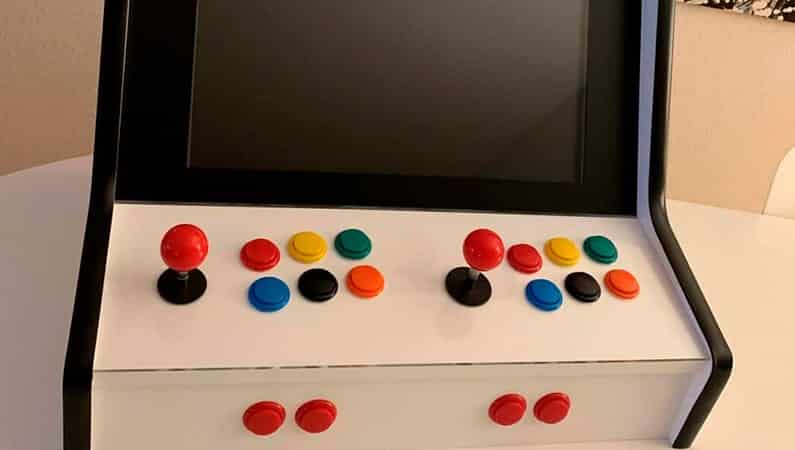 Unify the Raspberry Pi into a controller and play with the TV
Do you like arcade games, but don't want to install a bartop in your house? Then you may be interested in a system to play directly with your TV. At Talentec we have the solution: the Raspi Arcade Stick 64GB Pro, which has the Raspberry Pi3 B + inside, as well as different ports to facilitate the gaming experience.
RasPi arcade stick
The Raspi Arcade Stick is made up of a remote control, with buttons and a joystick, which you connect to the TV via an HDMI cable, as if it were a game console.
In addition, you can also use it as a conventional arcade controller on your PC, Raspberry, PS3 and PS4. And best of all, it allows more than one player, since you will only have to connect another Raspi Arcade Stick to your PC.
Every Raspi Arcade Stick comes with all of this:
1 HDMI cable
1 power cord
1 USB male-male cable
Manual